For users new to WordPress, installing it yourself can seem like a daunting task, luckily there are some easy ways to do this. The easiest way to install WordPress is to install it using Softaculous.
Softaculous is a cpanel addon that allows you to install many popular CMS with only a couple of clicks and comes free with most shared hosting.
How To Install WordPress using Softaculous
1. Login to cpanel.
2. Scroll down to the "Softaculous App Installer" and click on WordPress.
3. Once Softaculous loads, click on "Install Now".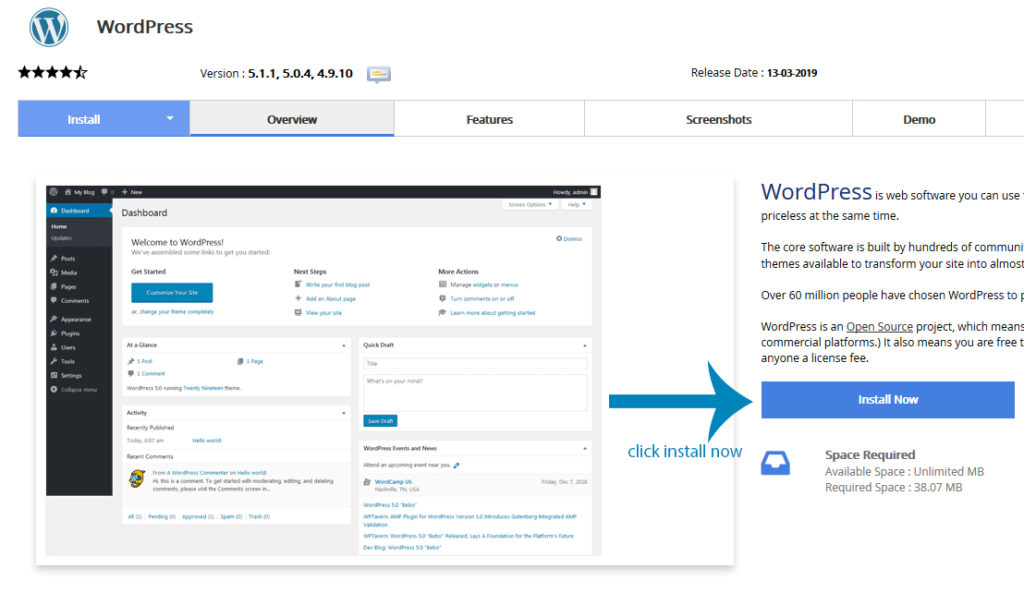 On this next page there are some basic settings to fill in.
4a. Under "Choose Domain" select the domain you want to install WordPress on. eg yourwebsite.com.

4b. Under "In Directory" make this field empty.
Those were the important steps.

5. Fill in "Site Title" and "Site Description".

6. Fill in "Username" "Password" and "Email".
7. You can ignore everything else and click the "Install" button at the bottom of the page.
In a few moments WordPress will be installed on your domain, you can visit the admin area by going to yourdomain.com/wp-admin.